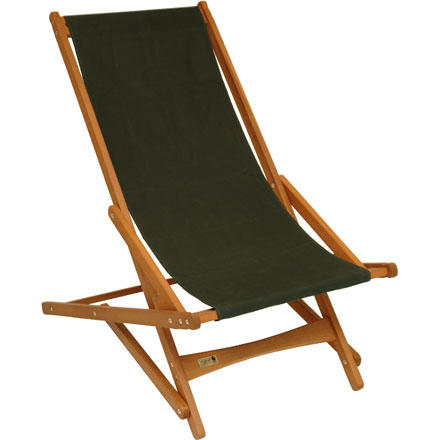 Description
Make your day at the beach even better.
Recline on the beach in your Byer of Maine Penobscot Glider Camp Chair. This Byer of Maine sling chair features a gliding hardwood frame that continuously adjusts as you move, so it's superbly comfortable. An all-weather seat holds up to sun and rain for years of enjoyment. The Penobscot Glider folds flat for easy transport and storage.
Is posible that you make to me in 30 days...
Is posible that you make to me in 30 days 382 units of this models and what is the Price Fob Miami ???please send me email to : linyuguang56@yahoo.com
This isn't really the right place to be asking that. Backcountry.com is a distributor/retailer, not a manufacturer. If you want to order these chairs in bulk, you'll have to contact Byer directly.
Hey Orlando,



If you are interested in making a bulk purchase please contact our Group Sales team by emailing your request to groupsales@backcountry.com. Thanks!
The chair looked pretty when my husband finally was able to put it together, but it was so narrow we felt uncomfortable in the seat, our arms at an awkward angle, and it really didn't glide either. It was just too uncomfortable, so my poor husband had to disassemble it and put it back in the box, then we sent both back. Whatever happened to the great slingbacks of our past, made for medium sized people, and we are slim and fit!
This is what I was looking for
It DOES fold flat! It just takes some figuring out.
Ordered two chairs. They are nice- a little low and difficult to get in and out of, but still comfortable once you are there. The directions were awful, though. One chair had the old directions, one had the "updated" directions. Both were bad. Neither one tells you to flip one piece you assembled over before you put another piece on top, so I almost made the mistake two times and had to take it apart. Other than that, it wasn't bad.
what is the weight, and folded dimensions...
what is the weight, and folded dimensions of these chairs?
thank you
Dimensions (folded): 47 x 22.5 x 5in (119.4 x 57.2 x 12.7cm)Weight: 11 lbs (4990g)