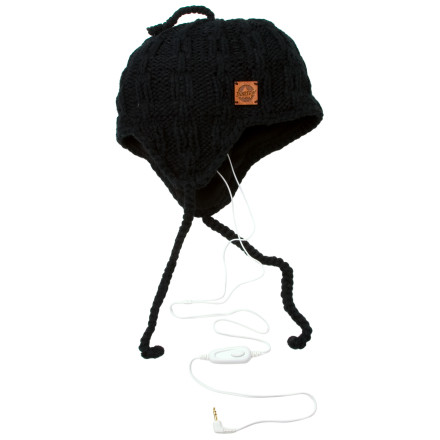 What do you think about this product?
Have questions about this product?
Since the beanie has the speakers inside, it doesn't fit to your head very well. Althought it is comfortable, the speakers make your head look a little wide. The speakers aren't like headphones, and anyone close to you will probably be able to hear your music. I haven't worn it snowboarding, but testing it with my mp3 player resulted in my ears hurting. This might be different while you are going down the mountain, but at a still pace the beanie should be at a low volume. One function that I really like about it is the headphones on/off button. It does not stop the player, just the music going to the headphones. This would be helpful during snowboarding because it allows you to quickly stop the music to hear what your edges are doing in the snow.
This welsh beanie is much better than the beanie I bought last year, the basic headphone series. This one has more material, feels awesome on your crown and keeps the sound more to yourself than others. It fits great and looks good on too. I bought two more for my bros for Christmas!