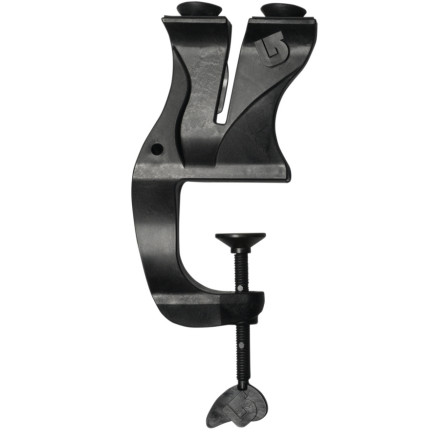 The Burton Tuning Vises give you the stability you need to do all your own board maintenance at home. They easily mount to almost any table, and hold your board either vertically or horizontally for base and edge work. The screwdriver holder and integrated bottle opener keep your two most important tools close at hand.
This vices are a must have for your tuning needs. I have not used anything else but I can't imagine tuning without these. The suction cups hold your board in place as you are waxing and cleaning while the seated position holds your board firmly in place when you are taking care of your edges.

The one down side that I see about these is that it is mostly heavy plastic but as long as you take care of them they will take care of you and likely last the rest of your snowboarding life.
Got these vises and have been tuning my board n my friends with ease.. Great product
i was skeptical because of the price, but i got em anyway cos i like my little "kits". i have to say, works quite well. the suction cups hold the board super good, didn't move at all. the bottle openers are a nice touch, even though i drink cans . . .pabst all the way!
Never thought I could say this about a Burton product, but these tuning vises definitely suck. So let me elaborate to be fair. At first glance they look strong, but in reality they are wobbly. You have to really press down on your board to make it adhere to the suction cups. Even if you spread them out to give your board stability they have a lot of lateral flex so you can never feel comfortable just scrapping off the wax and brushing the board down. When you finally finish waxing your board and you remove it, you find 4 black rubber disc marks on the board. Yes you can remove the marks with alcohol, but in the case of the Dominant with the leather top, you need to scrub it gently with a brush to get the marks off.
I have used them a lot. the suction cups are nice and hold the board fairly well. the vertical slots are cool. the opener is nice for those long days, but somewhat worthless!