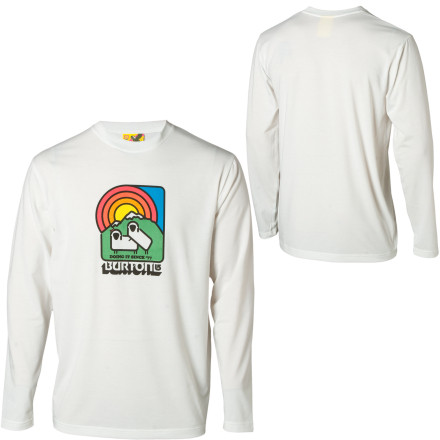 Detail Images
What do you think about this product?
Have questions about this product?
I bought this shirt for my husband for Christmas. He takes it off only long enough for me to wash it. I love that it's Dry Fit, but still has the feel of cotton. It can be worn as a first layer, or even just as a regular long sleeve T. Not to mention what great conversation starter the design is. Highly recommend this product...
I like that this shirt doesn't look like...
I like that this shirt doesn't look like some spandex star trek wanna be garment, but I am looking for something that will work as a casual, yet technical under layer. This shirt is under the catagory heading of "Mens Performace Shirts - Long Sleeved", yet I can't find anywhere that lists what this shirt is made of. Can you tell me what fabric this is? Never mind, found the answer - my bad
For all of those that wanted to know more about the fabric:

It breathes easy and dries quickly (unlike cotton) so you can ride and hike without getting soaked, cold, and clammy.

Has DRYRIDE Ultrawick fabric that has built-in four-way stretch

Fabric also has an antimicrobial finish to kill all those foul-smelling microbes.

...and in my personal opinion, the best fitting and most comfortable piece you could ever drop in on!!!