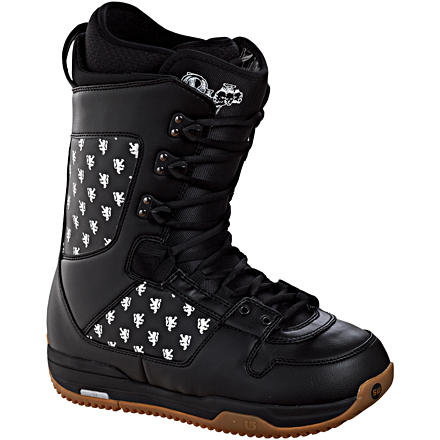 Share your thoughts
What do you think of the
Burton
The White Collection Snowboard Boot - Men's
? Share a...
32. vs. shit whites/ burton
ok i'm just going to say it Burton sux they are a mass produced piece of sh** maybe back in the day i would buy one of there boards but now they suck they're boots are not what you would expect from a company that's been doing from the beginning. stick with the local brands people i know 32 boots aren't local but they are much more better then Burton. i was on a pair of the Burton free styles for about 3 days and they blew dick. 32 knows what they are doing i spent a hole season ride almost every day and night and they held up great.
the first time i stepped foot into the these boots my feet didnt leave for 13 hours. i rode all freakin day and when i jumped in the car to go home my feet wanted out of the Jordans and back in the white collection boot!!!!!!!!!! this is a cadillac for you feet
I have been snowboarding for almost 15 years and have owned many boots in that time. These boots are one of the most comfortable I have owned. Even though these boots have a standard lacing system, they are a breeze to lace up. Plus I'm never worried that the system my break while I'm on the mountain. Bottom line, these boots are comfortable, nice weight, with a good flex, and highly recommended.