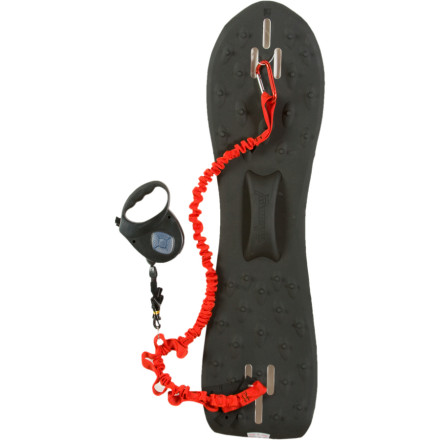 Detail Images
UMMMMM VERY COOL TO SAY THE LEAST!!
I put one of these on an old board, and I've only really had a chance to mess around with it once, but everyone had a great time trying to ride this thing. I've seen video of people riding these well, but for us it was more like a mechanical bull... only a matter of time till it kicked you off, and usually with a comical result. It'll definitely take practice to get used to, but it's a lot of fun to mess around on. I've heard better things about the official "No Board" branded one than the Burton one, but I don't know how much of a difference it really makes...
is this like a surfboard?
is this like a surfboard?
Its a pad that goes on top of your board that, yes, will give it a no bindings surf-board feel.

The material the pad is made out of is the same EVA materialthat surfboard companies use on their stomp pads.

SO FUN TO TAKE NO BOARD POWDER RUNS!!!!
You ride it the same way, but on snow. So yes and no.