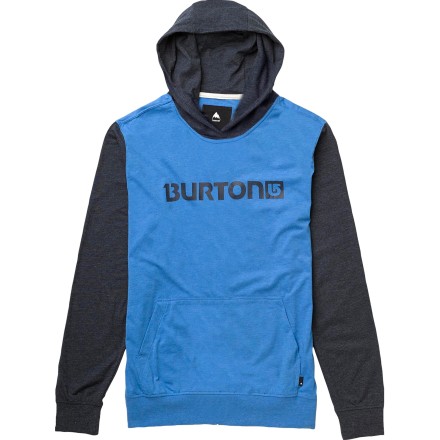 Don the Burton Men's Maxwell Hoodie before you head out to that big party so you don't almost freeze to death like you almost did the last time you passed out in the front lawn. Cotton and polyester work together to cradle you with warmth and comfort until you wake up in the morning with the dog from next door welcoming you to the neighborhood.

Cotton and polyester blend
Regular fit
Really good sweatshirt is a little thin but keeps you warm and feels great.