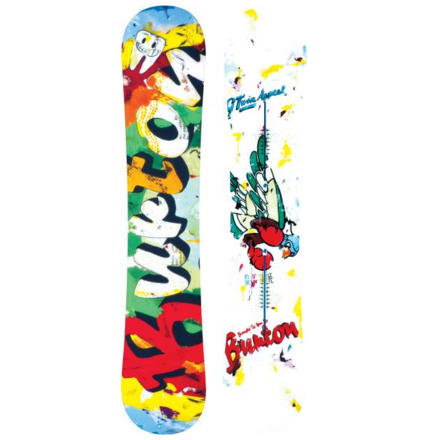 never been in a park but want to give it...
never been in a park but want to give it a try..how is this board in powder? What is better for a rider who wants to try parks but is mainly all mountain, directional or twin tip?
It doesn't really matter that much, unless you are just starting out. If you are then stick with the directional. This board a bit stiff, this will allow you to handle those cliff drops in powder as well as let you shred the rest of the mountain. For the price you can not go wrong.
I was wondering which size would be best...
I was wondering which size would be best for me?
Im 5ft 5 and weigh 110lb.
Between the two in stock the 150cm would best suit your size... unless your buying this board for a pure park only board... Then maybe the 146... but if your gonna ride this every day get the 150
The G-twin is pretty stiff, I would run the 146 because of that fact. You want to have fun, the smaller size will be really fun in the park. If you don't care about the park then get the 150.
The graphics on this board could not be any better i love it.When i was riding this board up in mammoth it was the smoothest ride ever! I would recommend it to anyone.And the fact that it is a channel board makes it even better its super easier t o mount the bindings on to it.!!!
First, the graphic is really cool on this board, even though I know that doesn't really matter. More importantly it's a really fun twin to ride with a great flex pattern. This board has a really great pop to it so it can hold it's own on jumps and more aggressive park features. I have also ridden this board in the pipe and even though its not a pipe specific board I like the way it preformed allowing for easy spins and good pop off the lip. Don't be scared though to purchase this board as an intermediate rider because it is a really fun board to progress on as well.