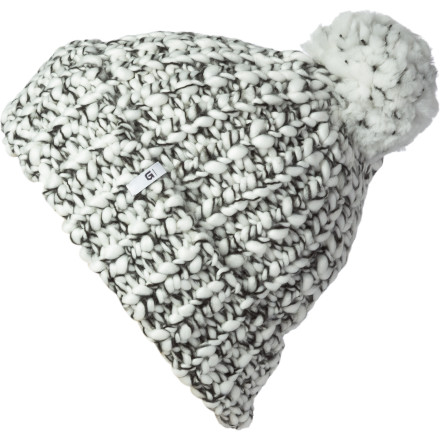 Made with chunky acrylic yarn, the Burton Fortuna Beanie looks as soft as it feels. Your head will be jonesin' to get inside this warm pom-pom beanie. A folding cuff lets you pull the Fortuna down over your ears. A subtle leather Burton logo shows your brand preference.
What do you think about this product?
Have questions about this product?
Was very cute and comfy, and kept my head so warm during my long days of riding in some extreme elements in Utah.
pros: you can wear this beanie two styles: slouchy or skully. it is one of the warmest burton beaniesI have, and it looks cute on!



cons: you'll need a lint roller for everything because this baby sheds! also, the fabric really losens up quickly after a few wears.