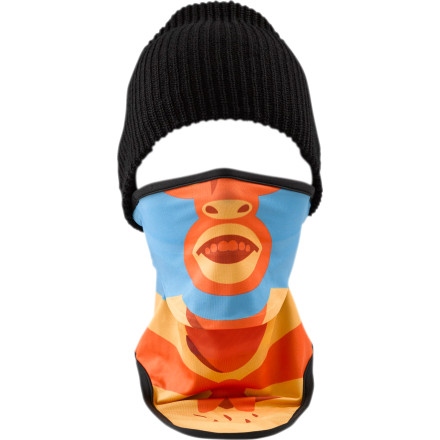 The quick-drying, moisture-wicking Burton Lightweight Facemask won't freeze up like those cheap cotton bandanas, and it has a Stink-Proof finish so it doesn't smell like your feet at the end of the day.

Dryride Ultrawick fabric
Lightweight
Stink-Proof finish
UPF 40+ rating
Does the hat come attached? Is the material thicker/warmer than a Buff?
Not sure why they do this year after year, but the hat does not come attached, I think that's just to show the size/style. As for the weight, this one is pretty light but works quite well for busting the wind off your face and keeping you dry.