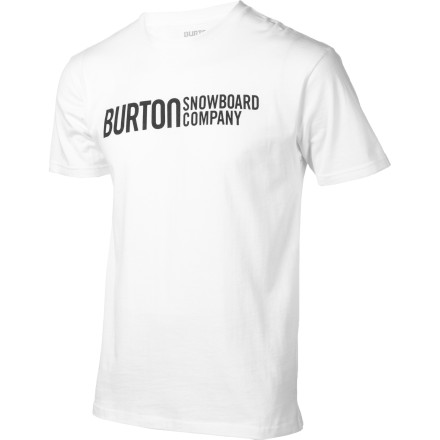 Detail Images
There's no need to go getting all crazy with your clothes. Rhinestoned T-shirts and gold chains really are not necessary, and, in fact, seeing them kind of makes you want to hit the people wearing them. The slim-fitting Burton Classic Horizontal Short-Sleeve T-Shirt gives you simple, straightforward cool.
What do you think about this product?
Have questions about this product?
Sadly, this t-shirt developed a seam tear under the right arm the VERY FIRST day I wore it. I'm not sure if it had it when it arrived from Backcountry and i just didn't notice it when I threw it on, or if it truly gave way within the first few hours. Thanks to Backcountry's outstanding return / exchange policy I should be receiving another one shortly - hopefully the one I received was just a 'fluke' (I own other Burton t's and have no complaints). The royal blue looks outstanding (without being too bright/flashy) and had a medium that fit 'normal' (5'6" with a very 'average'build; I'm not a fan of 'slim fit' or 'fitted' shirts). Four stars in the hope that I just got a crappy one.
Unanswered Question
Can anyone tell me how long this tee is?...
Can anyone tell me how long this tee is? i am 5' 7'' and i do not like t-shirts that are very long.