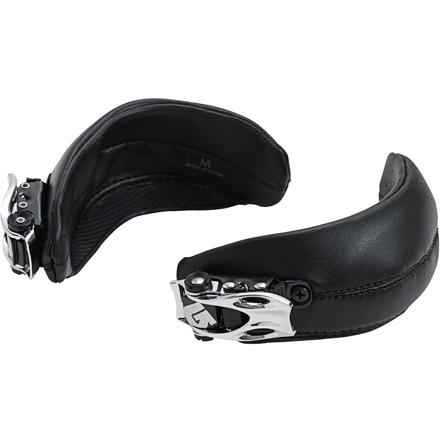 Unanswered Question
Anyone know if this will work on a Ride...
Anyone know if this will work on a Ride Tomcat binding?
I got my 2006/07 Burton Mission Binding, but I saw the new 2008 model have a modifed Capstrap, so I get the super capstrap to upgrade my bindings.

This new capstrap give me more force when I make a turn in big air.

I have a Burton and Salmon Boots, it can fit both boot's sharp easily.

The only concern is the price, it is not cheap.
Unanswered Question
Can I buy the capstraps and put them on...
Can I buy the capstraps and put them on my approximately 9-year old custom bindings? Are they compatible?
If you still use regular toe straps, i pity you. Give the toe caps a try, they really are the best cheap upgrade you can get. So comfy.
WHEN PUT THAT ON MY OLD ONE, IT LOOK LIKE BRAND NEW GEAR. THAT ONE HOLD MY TOE TIGHT WITHOUT PAIN. LOVE IT AND RECOMMAND. MUST BUY IT!!
I have the Burton Syncro bindings, which they don't make anymore and these cap straps fit perfectly. Super easy to install, no pressure on my toes anymore and they stay secure all day. They keep my heel locked in so much I could probably ride the mountain with out my ankle strap. I will never buy another binding with out a cap strap.
I am not sure if these cap straps are any better but the ones that come with the bindings on both the Mission and Cartels 06 model suck so bad. Both my friends and my bindings broke. I have never seen a product so horribly put together... I enjoyed the cap strap feel but I don't understand why the material is made so cheaply!!
This is my second pair. They are the best binding system OUT THERE!