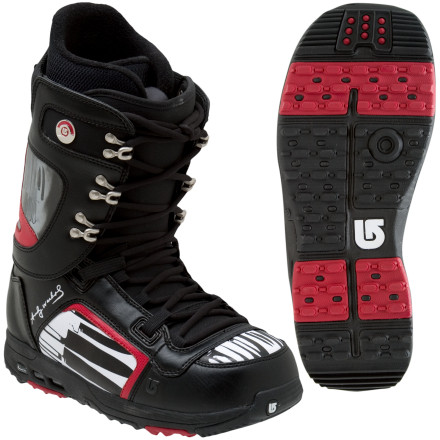 Detail Images
these boots are really comfortable and provide awesome support.
These are some pretty nice boots. They are pretty true to size, but the only problem for me is that my right foot feels a little cramped. I know my right foot is a "tad" bigger than the other, but the boot could have been made a little larger to accomodate for that kind of stuff. Oh well. Took them out in some great fresh snow and they held up nicely. Still need some time to break in, but overall good boot and they are comfortable.
Great boot, extremely comfortable, after wearing it a couple times it fits like a glove
these boots are amazing, they are so comfortable, and after you use them all day your feet arent sore, they have this special fabric in them that makes it not stink and stay really warm, i ware them around my house to break them in a little and just because i luv how they feel, and they also have this memory foam shit that forms to the shape of ur foot after u use it a few times to make a better fit. awesome boot i highly recommend them.