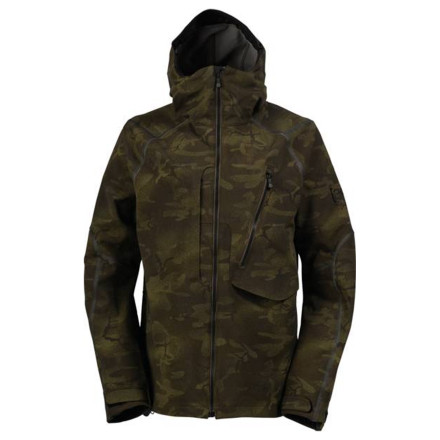 Very nice softshell jacket
I got this jacket for snowboarding, mainly to wear under my Gore-tex Jacket for extra warmth when snowboading. I also wear this around town and to work etc its great in the cold winter mornings. It is stylish enough to wear to work and also to ride in, plenty of pockets for storage and a nice fitting jacket. The Cuffs flare slighty to fit over your gloves and are velco closing.
How is the fit on this? I have the Burton...
How is the fit on this? I have the Burton AK 2L Down Jacket in M and it fits perfect; will this fit similar to that? I don't plan on wearing anything more than a long sleve shirt under this.
Everything in the AK line fits the same. You will be happy with the fit of the softshell
I returned this jacket because when I got it I determined this was a good inner layer but not an outer layer. I am 5'10" 170 pounds and the larger was very tight. I could not get a fleece under it and on a cold Vermont day this jacket would need some help keeping my warm. Nice jacket but it would have been nice to know that it was a layer and not then hole enchilada.