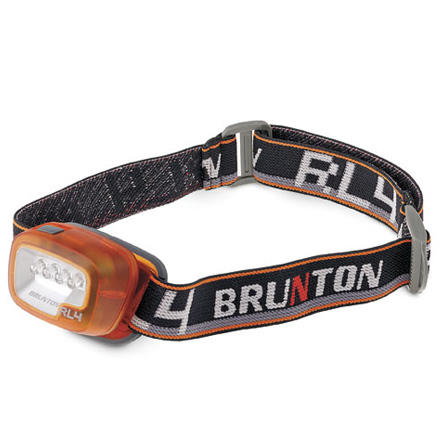 Take the compact, lightweight Brunton RL4 Headlamp with you on your next camping trip. The RL4 has both white and red LED light modes. After you use your Brunton headlamp in its white LED light mode to cook dinner and rinse the dishes, kick back and enjoy the clear night sky. Use the red light to consult your star chart and learn the constellations. Use the brightest of the three white settings to answer nature's call.
What do you think about this product?
Have questions about this product?
Great light, works great has red light, low, med, bright and flashing light settings. Great quality great buy, great price.

By the way Backcountry.com has the best customer service of any online company including Amazon that I have ever dealt with. Use the live chat, you will be surprised how helpful they are. Anything you buy can be easily and QUICKLY refunded. I buy it, try it in the field and if it doesn't meet my expectations they take it back without any hassles, no questions. They make it really easy, right from the website you can print a UPS label and as soon as UPS scans it they start the refund. WOW! Much better than the BS that Amazon puts you through no second party hassle.
Nice basic headlamp that gets it done. I like that it has the red LED and that there is no need to haul any other attachments.