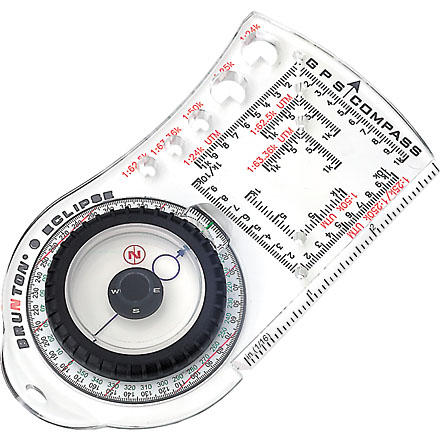 Brunton built the Eclipse Adventure Racing Compass especially for adventure racers. Brunton's patented circle-over-circle system prevents tired competitors from accidentally taking a reading in reverse, and a global needle ensures this compass works anywhere in the world. UTM roamer scales and template scales make the Eclipse Adventure Racing Compass a great companion to your GPS. The Eclipse also includes several map measurement scales for easy map reading. The extra-thick baseplate holds up under challenging course conditions. A wrist lanyard comes with this compass.
Can it be used for yachting?
Can it be used for yachting?
Best Answer
Sure, but you don't already have one mounted at the helm? This has a global needle, so you don't need to worry about hemispherical calibration.
I think if you have a yacht you would want to go with something a little more sophisticated than this compass.
While I don't claim to be an expert at orienteering, this compass has served me quite well. I have participated in several adventure races with this compass and the plotting tool is a huge improvement over the plotting grids with no pen hole that many organizers provide. While you do have to keep the compass level for the needle to find north I didn't notice any unusual lag. This is also the most expensive compass I have owned so maybe pricier models will track to north quicker. Overall I am very pleased with it.
Will this compass work in Australia/around...
Will this compass work in Australia/around the world? If yes, will it need some sort of adjustment to do so?
Best Answer
It till work. when you get the compass it will tell you what adjustments you will need to make.
I needed a new compass, and since my primary use for a compass are adventure races and orienteering events, this looked like the perfect compass. I would have liked to see a 1:10,000 scale UTM on it as well, since we are fortunate to have many areas mapped to that detail. However after using, I found that the needle doesn't settle to north very quickly, if at all. I had a few occasions when i traveled in the wrong direction because what the compass said was north, wasn't north at all,... easily 20-40 degrees off.

After only a few uses I have retired this compass, because what good is a compass if it doesn't point north?