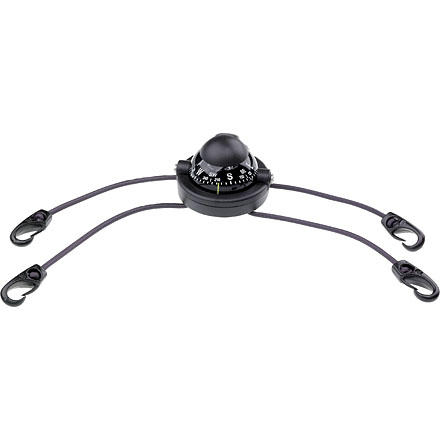 Attach the Brunton 58 Kayak Compass to your kayak to get your bearing on the lake or in the sound. Use the four included bungee cords to strap this compass on your kayak, and then easily take it off at the end of the day so you can throw your boat on your rack. The direct-read 58 Kayak Compass is waterproof and accurate to 10 degrees.
What do you think about this product?
Have questions about this product?
From other reviews I always assumed Brunton makes quailty compasses. I just purchased a kayak and wanted a compass for touring. Upon receipt of the compass I noticed it was wet and slimy when I removed it from the packaging. Being a liquid filled compass, the oily liquid had leaked out and the compass was almost empty. While there were noticeable breaks or cracks in the unit, the base is simply sealed with a plastic material. Very disappointed and will probably never purchase another Brunton compass (will stick with Silva and Suunto). This unit goes "back" to "Back"country.