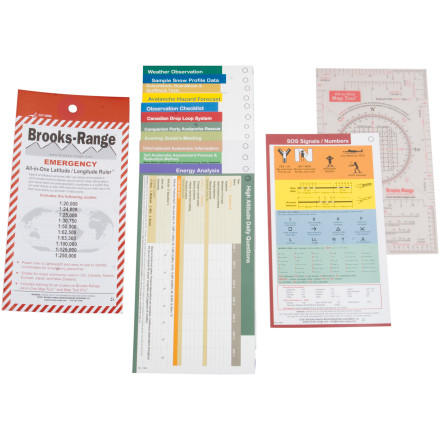 Detail Images
What do you think about this product?
Have questions about this product?
As a guide, I use these cards all the time. Because I don't know the information? No. But the information on these cards answer so many of the questions that my clients ask. These cards provide fantastic, easy-to-access reference to all of the little details that solid backcountry travelers juggle on every trip. What happens if the batteries for the GPS unit die? Well, you need a map. And if you need to read the map accurately, there's a great card for that. Hmmm, can't remember all of the different tests you learned in your last avalanche course? There are great charts included in the ski guide cards. Have you traveled away from home and need info on the area you've landed? There are tons of numbers for centers all over the world, and operating procedures for foreign rescue services.

These little babies are chocked full of good stuff. You won't look dumb for carrying them. You'll look like a genius.