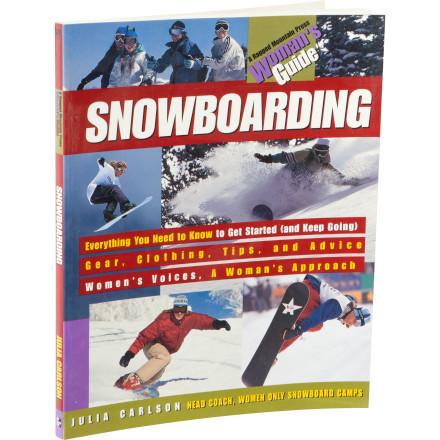 If you've been out on the slopes lately, you've probably noticed that guys on snowboards outnumber the ladies by a huge margin. Whether you're a gal that's looking to even things out or to make that ratio work in your favor, the book Snowboarding: A Woman's Guide by Julia Carlson is an indispensable guide to getting started sliding sideways. From information on clothing and gear to step-by-step instruction and drills, this photo-packed guide makes learning to ride less mysterious and more fun. Carlson, a former pro, coach, and snowboard designer, dishes out plenty of tips, information, and encouragement for first-timers and experienced riders alike.
Share your thoughts
What do you think of the
Book:
Snowboarding: A Woman's Guide
? Share a...