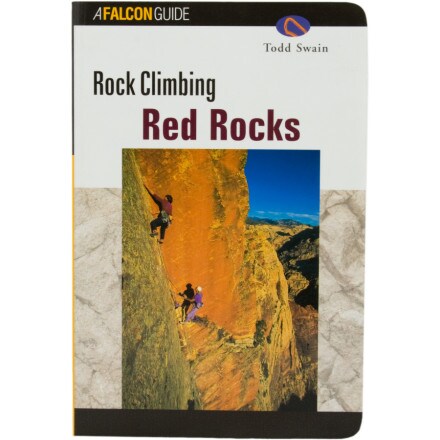 Detail Images
Description
Skip the casino and head for the sandstone with this book.
Outside of the casinos, lights, and general madness of Las Vegas lies a lifetime's worth of sandstone climbing, from double-digit boulder problems to moderate sport climbs to grad V aid walls. Rock Climbing Red Rocks covers the gamut of climbing available in this classic destination, as well as tons of beta on camping, amenities, and other resources for traveling climbers.
Share your thoughts
What do you think of the
Book:
Rock Climbing Red Rocks
? Share a...
Posted on
Workable, but inferior
Although I am not a Red Rock local, I have spent a few days there, and i quickly discovered that this guidebook is not your best bet. Route descriptions have somewhat useful beta, but are lacking in many ways, especially locations: You'll read a lot of "This route is 20 feet right of the previous route", which is described as 15 feet right of the route before that, which is described as 35 feet right of the route before that.

This is a problem, especially at sport areas, because the book is now 11 years out of date. This means that if routes have been put up in between (fairly common), the whole navigational scheme is thrown off. When the descriptions are right, it still makes finding your climb more time consuming. Quality ratings are sparse - "recommended" (marked with an asterisk) or not, and topos are black and white photographs with hand drawn overlays,\ or sketches.

That said, the author has a good sense of humor, and the book is certainly better than nothing.

Also avoid the Roxanna Brock guide, beta is often flat wrong.

Do yourself a favor and get the new Handren guide, I thumbed through a fellow climber's, and the book is not only beautiful, but color (helpful in a place like RRC where rocks are distinctive color) and easy to navigate.