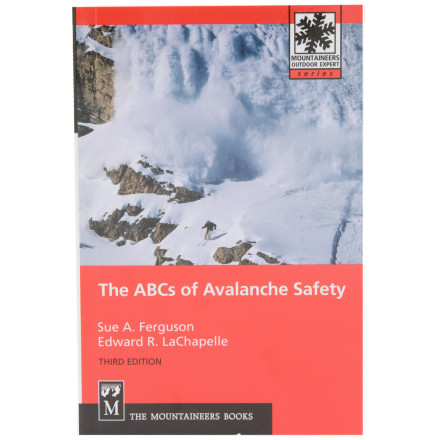 What do you think about this product?
Have questions about this product?
I found the book to be rather informative, compact, and convenient. The photos and diagrams inside are easy to understand and they help support the concepts in the text. The information is well organized and presented and, overall, I found it to be a great supplement and resource.
Like many of the Peregrine books, this one is also written to a pretty broad audience and therefore I think misses some great opportunities to dive into the subject even better. That said, its content is good with easy to understand text and graphics for the first time avalanche student.I'd like to see an avie book that has more field experiences like case studies and which give you a sense of the personality of the author, much like Bruce Tremper's book which I reviewed on FeedTheHabit.com - http://www.feedthehabit.com/gear-reviews/staying-alive-in-avalanche-terrain-by-bruce-tremper/. Bottom line is that it's a great starter book, but Tremper's book is more "meat and potatoes" where this is a good appetizer.