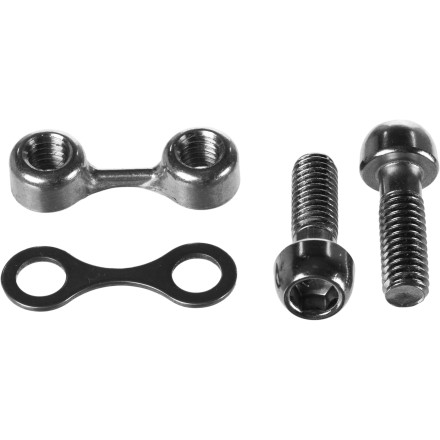 This is a complete seat binder assembly for the following BMC frame models: Team Machine SLT 01, Road Racer SL 01, Streetfire SSX, plus the Carborazor mountain frame. It is not compatible with the Pro Machine SLC 01. BMC recommends that you torque the upper bolt to 5Nm (35-40 in/lbs), and the lower bolt to 7-8Nm (62-70 in/lbs). More specifically, BMC suggests that you first torque the lower bolt to 8Nm, followed by the upper bolt to 5Nm. Once you bring the upper bolt to 5Nm, re-tension the lower bolt up to 8Nm to regain the torque lost due to equalizing the pressure distribution on the clamp.
The actual weight of the BMC SLT01 and SL01 Seat Binder Assembly is 16g.
Share your thoughts
What do you think of the
BMC
SLT 01 SL 01 Seat Binder Assembly
? Share a...