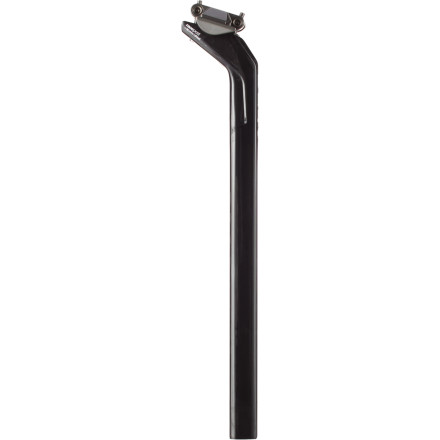 Accidents are a part of life, and sometimes your seatpost takes the brunt of them. When you need a new seatpost for your BMC SLR01, the BMC SLR01 Seatpost is your best, and only, option. We understand that obstacles get thrown in the way during a race. Replacing the SLR01 seatpost is now just one less headache for you to worry about.
The BMC SLR01 Seatpost is a full-carbon masterpiece. It features a proprietary quadrangle shape that provides tremendous lateral stiffness and enhanced aerodynamics. The SLR01 Seatpost has done away with the compression plug design, and now relies on a standard seatpost clamp to hold it in place.
The BMC SLR01 Seatpost is only designed for use with the 2012 BMC SLR01 frameset, and is offered in 0mm, 15mm, and 30mm forms.