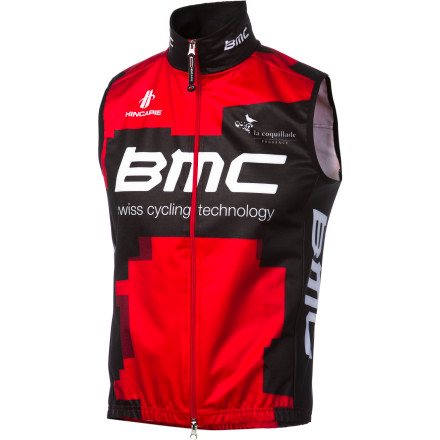 You can't quit riding just because it got cold outside. Fight it out with Mother Nature this winter and win with the BMC Polar Vest. The Polar Vest keeps your core warm with a strategic combination of BMC's Windtex and Super Roubaix fabrics.

Windtex is a wind- and water-resistant membrane that provides protection from the elements while allowing a high level of breathability. It also stretches to conform to the body's shape, facilitating a proper freedom of movement. Strategically placed Super Roubaix fleece-backed panels add softness a touch of insulation in areas most susceptible to the cold. These combined characteristics make the BMC Polar Vest an ideal choice for cool, windy days. It features a high collar and an internal zipper flap to seal out the elements. Furthermore, it also has reflective accents in order to increase your visibility to motorists in low-light conditions.
The BMC Polar Vest is available in BMC Team colors and in sizes X-Small to Large.