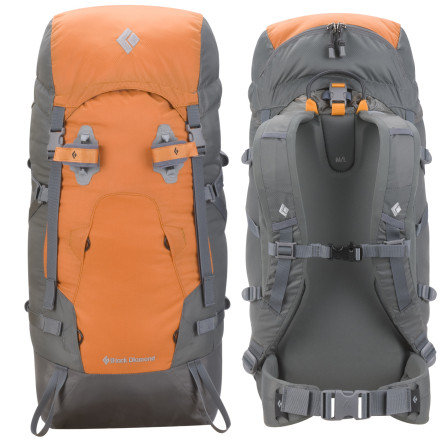 What do you think about this product?
Have questions about this product?
Perfect pack: light, low-profile, easily accessible. This pack is great for summit pushes or a light weekend out of the car. No extra crap, everything has a purpose.
This is another stellar product from BD. It isn't huge, but that's the point- it's the perfect size for moving quickly. I have used mine for multi-pitch climbs and am very pleased with the fit. It sits high above a harness and your shoulders have plenty of space to move. I also like this pack for overnights, it fits a sleeping bag, pad, stove+ food, a couple layers and then rides comfortably for however long you hike.

Bottom line: BD called it the Speed for a reason.
does this pack have a decent spot for a...
does this pack have a decent spot for a shovel? It might be a lot to ask from one pack but Im looking for something that works well for climbing and mountaineering in the summer, then skiing the backcountry in winter time. Also has anyone tried to strap skis on to this pack. Thank you
This has no actual spot for a shovel, but you could fit one in there. Personally, I would say get the BD Covert, which has a dedicated shovel/avi pocket, that can be used to separate muddy gaiters in the summer from the rest of the gear(what I do), can carry skis, and has plenty of room for almost all the gear you would need.