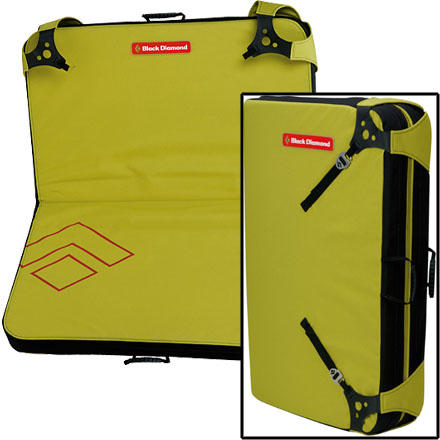 The size and weight is perfect for those longer approaches, color is pretty sick itself!
Took my first 10 foot fall on it the other day without a spot, it absorbed everything. Perfect for doing the rounds at your favorite bouldering spot, and not too large or cumbersome to use for those hard to reach, ground fall eminent, first placements. I am a happy Man.
I like the compact size. I take it on sport climbs since it is nice and small. Well made and durable. The shoulder straps and carry handles are strong.
this is a great pad. at 3 inches its easy to move but has more than enough cushion for a 15 or 20 ft fall! it has two layers or solid core foam then two inches of good durable foam. it's set up so that if you fall on the edge you won't role you ankle and is very durable. a great first pad and i'm happy i have it!