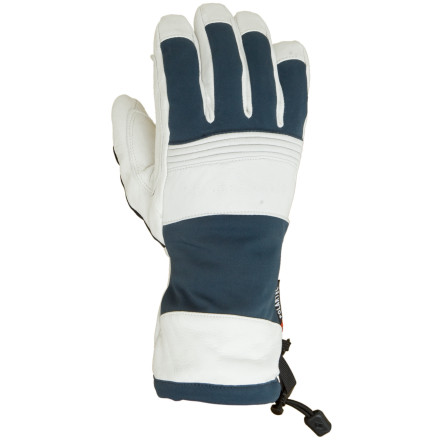 Detail Images
Beautiful glove, but not warm and somewhat impractical
These gloves are really beautiful - nice leather, excellent construction, very waterproof. But, they are NOT warm. On a totally standard ski day in Tahoe - about 30 degrees? - my fingertips were freezing. Also, the cord/plastic thingy combo that is used to cinch the glove requires two hands, which results in an awkward "bite the plastic thingy while pulling cord with hand" maneuver. Finally - the wrist of the gloves is hard to get over ski jackets, especially when you already have one glove on.

I really really want to love these gloves. They are so pretty, and they look badass at the same time. But they're just not working for me :-(
Every glove has a purpose
I am from a warm climate, so my knowledge of snow gear is nil. Needed to buy gear for a week in Jackson, WY. I was rather ignorant about the variety of product out there.
I purchased the Patrol Glove, after reading many reviews for various gloves.
They are warm...and so far, stiff and bulky. That may change with wear. They were too warm for snow shoeing, after my system became heated from the workout. They were not right for the snowmobiling: my fingers were quite cold. I should have had mittens for that. But, for day to day wear, they would be quite warm.
Warm and comfy, everything you could ever want from a glove, not to mention bomb proof.