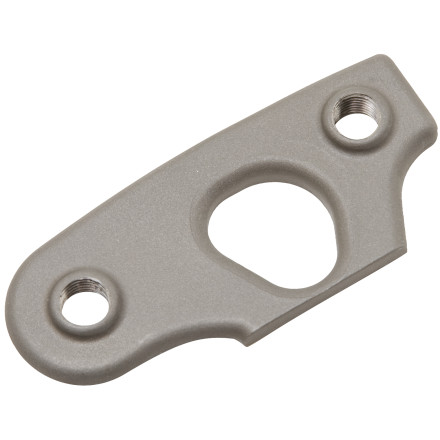 Feel uncomfortable staring at a sharp adze when you're hooking a tiny edge? Replace it with the Black Diamond Head Blank. This ultralight ice tool head includes no hammer or adze, so you don't have to worry about anything hitting you in the face if you pop a tool and take the plummet.
What do you think about this product?
Have questions about this product?
Why did I wait to buy these?
Familiarity:

I've used it several times
I loved climbing with my BD cobra's but when I tried my friends tools that had blanks rather than the huge adze I was amazed! Much lighter, more weight on the pick side for easier stick. Removed my BD adze and switched to the BD blanks. Much better climbing tool. If your climbs don't take you into the mountains or alpine area there is no need for an adze, so skip the weight and change to blanks.
These allow you to drop a decent amount of weight off the end of the tool. They definitely look cleaner and make sticks easier. The tool is noticeably more heavy on the pick side with these mounted. The oversized adze that most BD tools ship with is overkill. These blanks give you a much more streamlined ice/ mixed climbing weapon.
I love how it changes the balance
Really puts the weight in the front of the tool, which makes my swings easier and my arms less tired. Obviously not the choice for alpine adventures.