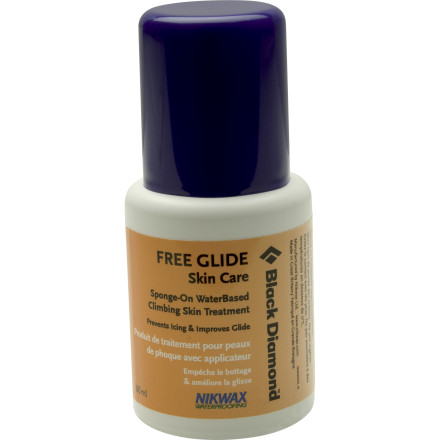 Colors
Sloppy spring snow can turn your afternoon ski tour into a constant struggle to keep wet snow from clogging up your skins. Sponge on a little of Black Diamond's Free Glide Skin Care, and your worries are gone. This water-based treatment helps the fibers on the bottoms of your skins resist all the sticky snow slop. Just apply it before you hit the track and you're good to go.
Skin Care package includes sponge applicator to apply the treatment to your skins
Water-based treatment is more friendly to the environment than similar products that are based on a soup of chemicals
60mL bottle
strangest thing
Familiarity:

I've put it through the wringer
I'm a little conflicted as to how to review this product. It worked perfectly for me. However, on the same days, with almost identical skins, it was practically non-functional for my touring partner. He would put it on multiple times per day in some instances, with little to no success. Every time I used it, it worked almost perfectly. I should note that we were both using it on G3 skins which were a mohair/synthetic blend. I would still recommend this as just as good as anything else on the market.