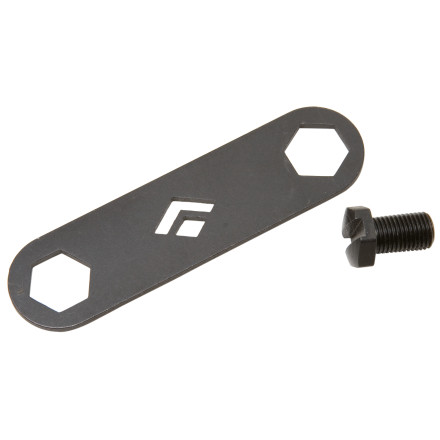 Change your pick and replace your tool's worn head bolts with the Black Diamond Bolt and Wrench Kit. You don't want to keep trusting your life to that old rusty, half-stripped bolt, so do the smart thing and add new hardware to your Black Diamond ice tool.
What do you think about this product?
Have questions about this product?
Never know when you'll need to replace a pick so keep it on hand! Light enough and does the job.
The picks and tail points of some BD tools work to loosen the head/pick bolts. Try it instead of a wrench! Otherwise, I guess this is a good buy.