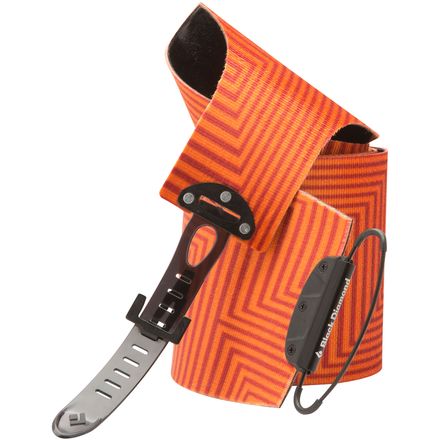 Colors
Description
Better than a lift ticket.
You set out each morning in search of steep skintracks and untracked backcountry lines, and the Black Diamond Ascension Nylon STS Skins are your ticket to bottomless turns and endless face shots. Their newly re-worked nylon material is lighter and more packable than ever, while the tried and true adjustable tip loops and STS tail clips ensure a solid hold on your skis. The STS tail clip provides 110cm of adjustability, allowing you to switch the skins between different skis in your quiver.
Nylon
STS adjustable tail clips
Adjustable tip loops
I've had several pairs of BD Ascension skins, and will continue to buy them in the future. I haven't encountered any skins out there that have better grip on the way up. As a pure nylon skin, that should be expected, but these really excel on steep skin tracks. The glue that BD uses also seems to be better than their competitors'. I never have issues with glue releasing from the skins and staying on my skis. The tip and tail clips are are easy and reliable.
My only negative would be that they can be a bear to peel apart - but that is a small price to pay for quality glue. And I know some people complain about the cutting process and mounting the tail and tip hardware, but I've had no issues with it.
Unless you're into intense rando racing and need the lightest weight, smoothest gliding skins available - I'd only recommend the BD Ascensions.

Are these trim to fit like the Mohair STS climbing skins. I am looking for skins to buy my husband for 188 cm skis.
Hi,

These are trim to fit for length and width. Contact me directly at the email/phone above if you need help sizing your skins!

Ben