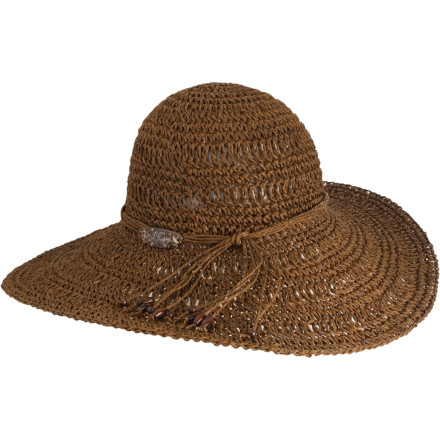 Community Images
The sun peeping through the woven brim on the Billabong Sun Shadow Hat casts intriguing shadows on your face, just as the high canopy plays on big cats roaming the jungle. Head out to the boardwalk in search of prey, whether it's a soft pretzel or an unsuspecting hottie.
I got this hat before a trip to Honduras. I ended up wearing it constantly. I really like the wide brim and the soft woven texture. I felt protected and sexy, which (let's be honest) is a rare combo. Be careful when you pack it. Don't bend the brim, lay it flat. And, oh, this isn't the best in the wind for the very reason that makes it so great in the sun.
awesome! it blocks the sun, and it is cute!