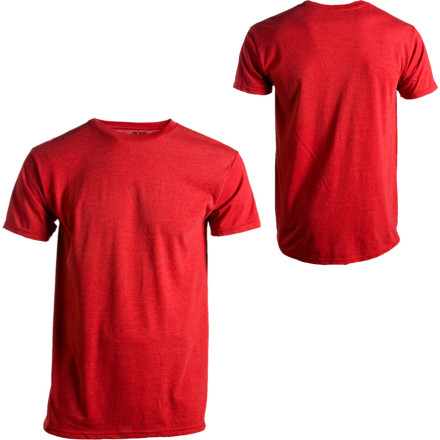 Detail Images
You're trying to grow some of your own food and have already adjusted your thermostat by 10 degrees to save money for a set of solar panels. Show the world you're trying to save it with Billabong's Recycler-Essential T-Shirt. Its organic cotton, recycled polyester fabric, and PVC-free neck label will keep you feeling as good as you look.
I was originally skeptical about buying clothing from Billabong, as the quality is usually not great, particularly for a $20-25 shirt. But these are pretty great, they come comfy like the 8 year old tee-shirt you just wont throw away even though its more hole than shirt. Also, and this is a big one for me, I have a long torso, but wear a medium in width and everything else, and am constantly battling to find a shirt that fits and is long enough. These shirts are both! and comfortable to boot. I highly recommend them!

5'11"-6' 175lbs, long torso, relatively athletic. Got a Medium, fit is perfect.

Would be 5 stars, but after 5 hours of wear, it starts to get a little stretched out, and you have to be slightly careful about washing and drying.