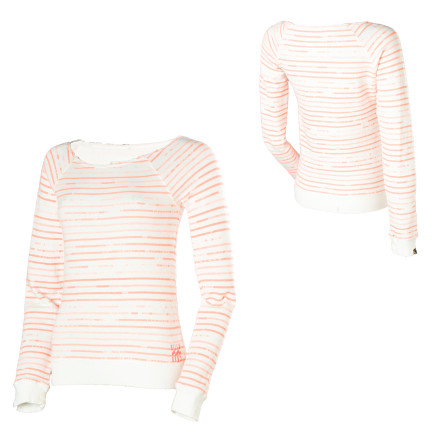 Detail Images
Arrr, ye remember arrivin' in the Caribbean, but how ye got aboard this-ere boat is a mystery. The captain promised ye a swift trial, but it looks like he's a-stallin'. And although ye intended to spend yer days on the beach in yer bikini and yer evenin's wrapped in yer crop-neck Billabong Women's Pirate Ship Pullo'er Sweatshirt, somethin' tells ye yer a-goin' to have to improvise to get out o' har. What say ye, parrot?
great colours, i got the tye die one, which is pretty groovy.
however, it fits a little small. i wear a small/medium regularly but i like my sweaters a bit loose fitting so i took the large.