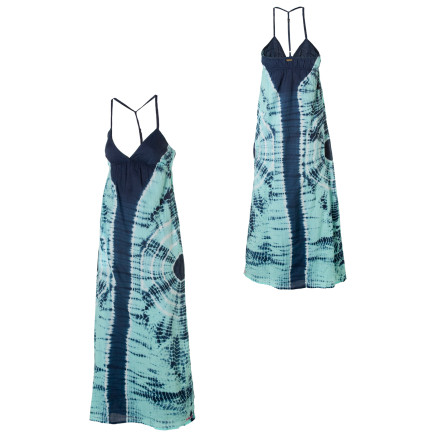 Detail Images
Unanswered Question
Hi, Do you have size XS or S for this...
Hi, Do you have size XS or S for this lovely dress? I have tried this dress in pink, orange, and yellow colors in Victoria, BC Canada recently, but I didn't have a chance to buy.. and now I am back in my home country, South Korea. If it's possible for you to check whether you have a stock for XS or S size and ship to Korea??? and how much for the global shipping cost to Korea as well? Thank you. - SM
I just received my dress on Friday and wore it immediately on Friday night! It is sooo cute! I got it in black! It fits perfect and is very sexy, but casual enough for the beach! The chest part is a little revealing, but makes it really cute! I love it! Buy it if you are considering!!
I just got this dress about a week ago. It's really pretty and bright and lightweight. The top is a little scandalous, if you aren't flat chested, it's easy to fall out of. Also, I'm 5'5 and a size small dress falls at my ankles, not floor-length like I was expecting. Still cute though!
So comfortable! I bought it just thinking it was pretty cool looking but it's actually really pretty. I get so many compliments on this dress and its really flatering. But, do be ware of the boobage.