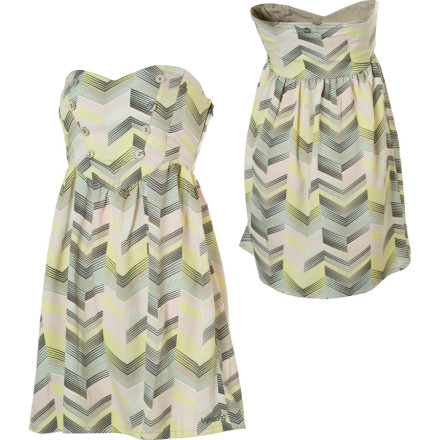 Detail Images
great design, poor quality
I loved this dress, but it was not the fabric I expected. It is definitely NOT 100% cotton like the site says. There is no tag in the dress saying what the fabric is made of. If it were cotton at all, it would be machine washable instead of handwash only - and it wouldn't feel like parachute material.. it's a little flimsy, and the buttons were falling off after the first wear. Good thing it still looks great without the buttons!
I ordered this dress in a Medium which I ALWAYS wear and could not zip the side zipper over my ribs. I will admit that I am mildly broad shouldered and may have a slightly larger rib cage than some, but I am very flat chested as well. I am ordering a large but I worry about the extra fabric in the bust being too much, especially since I insist that my sundresses are braless.

I wanted this dress for a month long car-backpacking trip with no AC and the material is super light weight and seems like it would dry quickly. It is super cute too! Guess we'll see. . .