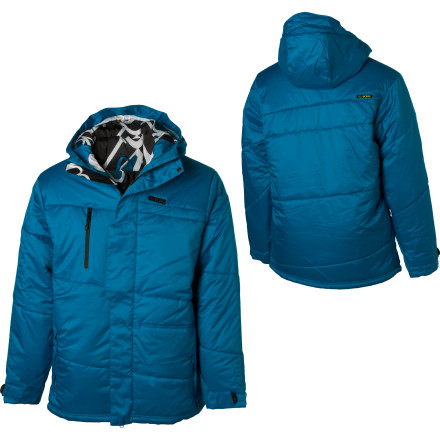 Detail Images
Is it a warm and nice coat???
Is it a warm and nice coat???
Best Answer
this jacket has it all. Super toasty with great style. Perfect for riding on cold days with only one layer underneath
Is it a warm and nice coat???
Is it a warm and nice coat???
Yes it's extremely warm and toasty.
Very warm jacket. No need for multiple under-layers. This jacket has thick insulation and a great hood and a cool integrated (sleeve gator) that fits over your thumb and under your glove as well as your typical waist gator at the bottom of the jacket thus keeping out any unwanted snow on those powder days. This coat is not versatile. It is meant for cold days only. It does not have a zip out liner or a great deal of zippered venting. It is a 15K jacket that deals very well with weather and cold. It has numerous pockets that are not bulky or puffy and are all very well thought out for ID's, iPODs etc..I like the internal elastic type pouch which allows you to stash your gloves/goggles in safe place where they won't fall out. This coat is somewhat bulky, it does not have an ergo fit to it because they chose to keep the stitching and seams to a minimum which keeps the jacket from venting your body heat. However, it does fit snug to your body, does not hand on you much like parkas and shells do and allows you to wear less layers while keeping very toasty..I recommend this jacket to someone who needs a specific jacket for cold days of boarding/skiing.