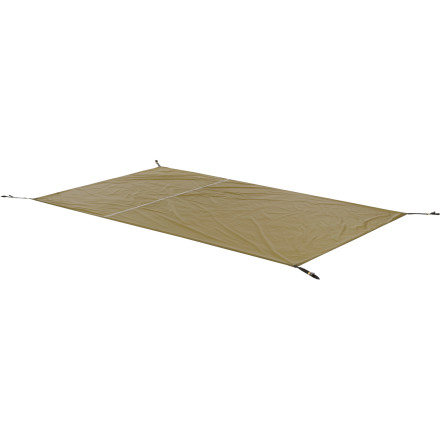 What do you think about this product?
Have questions about this product?
Unanswered Question
The Fish hook UL uses buckles to attach the rain fly to the tent itself at the base of each pole. It also uses a buckle to close the door on the rain fly. Does one corner of this rain fly have two buckles on it so that the door to the rain fly can close?
Unanswered Question
Is there any way this footprint could be used for the BA Copper Spur UL2? I know this may be a long shot but the footprint for the copper spur is so expensive! If not are there any other BA footprints that may be workable?
I know almost nothing about tents/parts...
I know almost nothing about tents/parts thereof, what is the difference between the SL1 and the SL2?
Best Answer
Hey Allan,

Big Agnes labels their tents according to weight using the SL and UL abbreviations. Thus, SL = Superlight and UL = Ultra light. Ultra light tents will be the lightest tents available but will probably not have the rigidity to endure really high winds for extended periods, nor will some super lights for that matter. What they're good for is if you're going to be in a protected location such as wooded areas, where the wind velocity would be diminished. The numbers represent the size of the tent and the amount of people that it is designed to hold. SL1 means a one person and SL2/2 person and so on. If you're not familiar with tents then just remember that a standard 2 person tent will usually be just enough room for 2 people to sleep side by side. Usually though, they're more comfortable for one person with some room for gear.