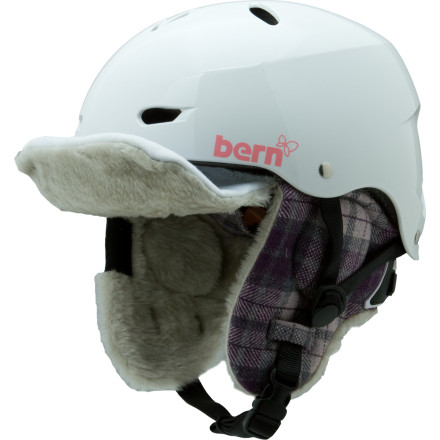 Detail Images
not the best, not the worst
I got this helmet because I love listening to music when riding. My old helmet was from 1999 and the padding was shredded.

The pro's of this helmet is that it is a tight design, not bulky and the fit was true to the size chart.

The con's are that the AUX cable is really cheap.
The volume control is a mechanical dial that doesn't lock, so the volume went up and down as the cable moved in my jacket. The only other con is that the furry flap at the front of the helmet is a bit itchy.

Overall I probably would not recommend this helmet to someone else because you can probably get something just as good if not better for less money.

Also as a BUYERS BEWARE, iPod products are only spec'd from 32 to 92 degrees. So on cold days on the mountain my music player was acting up and the built in headset was practically a waste without a player that would work.

I'm still going to continue to try and have my music on when riding. I've since bought a new AUX cable and am going to try and keep the player close to my core... As for the itchy head piece, I'll deal.