Gear Video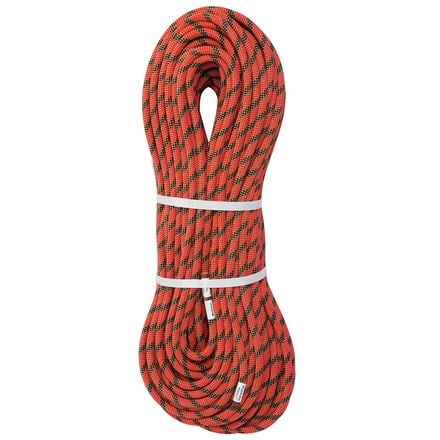 Posted on
Very striking, handsome color
i have been climbing for more than 17yrs and finally invest in my first rope. After shopping hard against various brands, this is the winner. There's not many options for 70m rope that is at this price range and at this weight range. quite a mess uncoiling when first received. the blue/flavine more is like a loud lime green color- very striking and handsome, not what i had expected as it did not looked like the picture on website. as it turned out, the color is the envy of every climber- guys and gals. brought it outdoors in sandstone rocks, it is the only rope that showed in the pictures, compared to other ropes that blended into the sandstone. see video - its the rope hanging on extreme right. even though i baby it and tried to get everyone to make sure they feed into the rope bag as much as possible, it did picked up the dirt and sand very quickly so there went its brand new 'look'. i love the lightweight and it handle very nicely. Backcountry.com also gave me a break - i paid $230.30, i think was a price match, cant recall exactly...now, i got to figure how to keep it clean to retain some of the vibrant colors!
An update to my previous comment...
My happiness was very short lived-
I hate to say this but only a few months into using his rope, the sheath is already fraying. By 5th month ( climbed only a few times outdoors, no falls, a few people TR on it several times; in other words pretty light use), the sheath has frayed so much the core is showing. Many parts of the rope is also showing fuzziness, like a very used old rope. I am devastated. I hope my previous excellent comment didn't mislead anyone. on the other hand, i also hope this is perhaps one of those lemon - and I am bad luck in getting the bad one. However, I don't think I could bring myself to buy another blue water rope again, not n the near future anyways.
View More Details on Blue Water Pulse DD 9.9mm Climbing Rope