Gear Video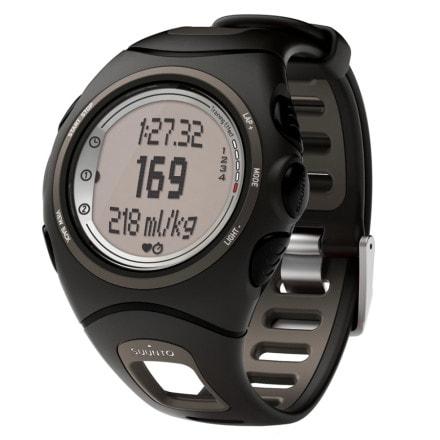 Posted on
Suunto t6d - Julian Carr
This video shows me checking my Suunto for heart rate before I drop into my first ski day of the year for 2010! Mt. Baldy Alta, Main Chute. I hiked up 2,000+ vert, and most importanly.. skied 2,000+ feet down!

My work out summary can be viewed on movescount.com: http://www.movescount.com/members/juliancarr

My average HR was 136. Over 2,000 calories used. From parking lot, hike, ski, back to car, it was 2 hours 48 minutes. Plus the altimeter in the watch also keeps tabs on total time hiking up, how many feet, idle time, and descent info. Plus it graphs it all amongst everything else!

This watch comes with software to download each workout automatically into movescount.com - it graphs your data, and helps you acheive your exercise goals.

I have been using my t6d for 2 months now, it is fun learning about the efficiencies/inneffincies of my body. I have had a great time training with the aide of this watch, knowing what my training effect is, and where my heart rate sits at, helps me pinpoint exactly what my body needs work out to work out. I am approaching the best shape of my life, and I know part of the reason is this watch! Crazy!

Besides, before this watch, I didn't even know what training effect, oxygen consumption, respiratory rate, energy consumption, and excess post-exercise oxygen consumption (EPOC) even meant!

I love this watch!
View More Details on Suunto t6d Heart Rate Monitor with Dual Comfort Belt