Gear Video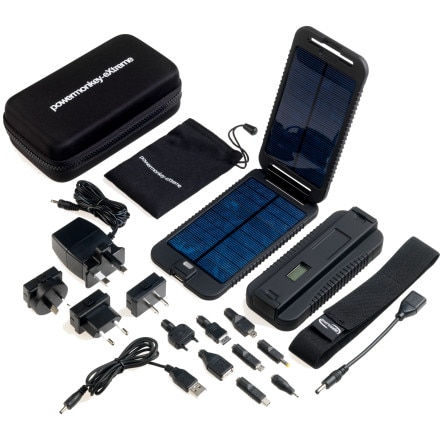 Posted on
Ric Potter and the Powermonkey Extreme
Ric Potter is a British Mountain Guide based in Chamonix, France and North Wales, UK. Five years in development, the powermonkey extreme is the culmination of feedback from real power users in some of the most remote locations on the planet and embodies Powertraveller's understanding of customer requirements in the outdoor and adventure travel market.

The powermonkey extreme houses a massive 9000mAh capacity Lithium Polymer battery and offers users real power in a compact, durable shell. The unit is capable of recharging most 5V devices, including an iPhone up to 6 times, a Garmin Edge 800 up to 6 times and standard mobiles up to 12 times.

The powermonkey extreme has two output channels; one channel outputs 700mAh max (standard USB) whilst the DC port outputs 2.1Amps max to support the Apple iPad (iPad compatible cable included) and other 5v tablet computers

Waterproof for 30 minutes up to 1 metre - and shock resistant, the powermonkey extreme is perfect for the outdoor, marine & adventure enthusiast, as well as military & aid agencies.

The powermonkey extreme can be recharged in three ways; via the universal mains charger, via the solar panel or via USB. Whilst the unit is recharging, the LCD screen will be red, once fully charged, the screen will turn green. When the unit is in use, the screen will be blue!

The rugged, clam-shell design solar panel offers 3 Watt max output, allowing full recharge of the powermonkey extreme within 15 hours in optimum light conditions. The powermonkey extreme also has a solar energy detection feature which activates the incorporated state-of-the-art MPPT (maximum power point tracker) technology, allowing the solar panel to charge the powermonkey unit more efficiently in low light conditions. Users can also simultaneously use the solar panel to charge the powermonkey extreme whilst it is charging their device.

View More Details on Powertraveller Powermonkey Extreme Portable Charger