Gear Review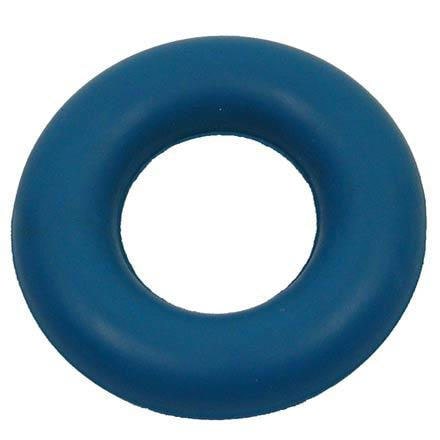 Posted on
worth it if you have lots of 1-2 handed downtime at work or home
I used this thing and the stiffer 40lb? resistance one. I ended up favoring the harder resistance anytime I only had a single hand, but whenever I had 2 free hands I'd use both and alternate as one arm became pumped from the extra resistance.

Overall very functional, smells likea rubber doggy toy, people WILL think it's a rubber doggie toy, and it works for finger and forearm strength.

My only gripe is that after about 3 months of consistant use (mostly at work 8-5pm) the harder resistance ring snapped in half . . . which was a bummer. I still have the lower resistance ring and use it to warm up when heading out to a climb, better then warming up on your first lead of the day ;)

Worth trying, but takes some getting used to (use fingertips) with the positioning. Less technical than other alternatives, but it won't last forever if you actually use it.
View More Details on Black Diamond Forearm Trainer