Gear Review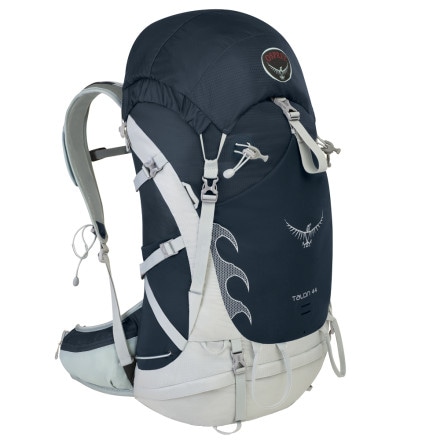 well thought out pack
Member since
Posted on
I have had this pack for over a year and used it for a variety of trips - camping to hiking to trips via car and plane. One can pack an enormous volume of travel or outdoor necessities if using compression sacks.

As a disclosure, I bought this pack from a local outdoors dealer in order to try many different packs.

I found the fit to be solid and form fitting to your body. With osprey, you are able to adjust the location of the main body of the pack by sliding it up or down to suit your body frame. This adjustment is possible through a velcro system holding the body of the pack to the "frame" straps. An additional adjustment moves the pack higher onto your shoulders.

The result is one of the best fits possible in mid-size packs such as the Talon 44. Take your time with it to suit your body and the pack will reward you.

The next benefit is the enormous number of options relating to external straps and hooks available on a pack this size. I can't conceive ever being able to use them all at the same time but it does give you versatility.

No wear after numerous trips and uses. I think that will be reduced on this pack due to how the fabric typically hangs on packs of this type plus Osprey uses a solid exterior material.

Overall, if you are seeking a multiple day or weekend pack for a variety of adventures than this is your pack.
View More Details on Osprey Packs Talon 44 Backpack - 2600-2700cu in