Gear Review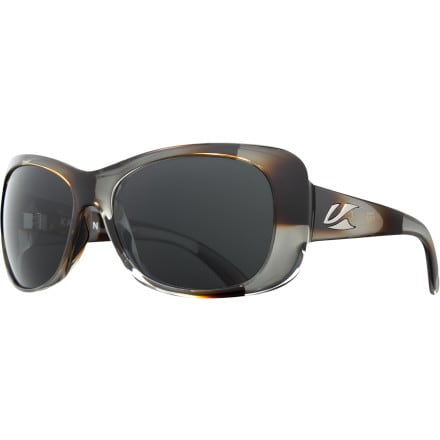 I really truly did want to love these glasses, but they were much too big. I don't have a small face, either, I would consider it medium.

The lenses are so big they made me look like one of the Olsen twins.

I don't doubt the quality of these glasses, the tobacco with grey lenses looked really good, but they were just simply too big. I thought about just keeping them for fishing and driving, but every time I smiled, my cheek bones would push the glasses up. And another annoying thing was they didn't fit over my head to rest them, the large lenses just kept sliding down my head onto my face.

I think Kaenon Georgia is smaller and I'll probably give them a try.
View More Details on Kaenon Eden Sunglasses - Polarized