Gear Review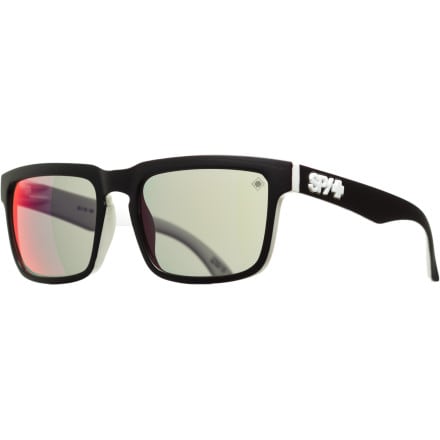 Posted on
the high cost of steeze
There's a lot to really like about the Helm - pretty sweet color options, nice lenses, on-point branding, and the cool earstem interchangeability (bear in mind that not every pair comes with extras - look for "With Extra Set" in the title). The retro, squared-off flair (definitely dig the keyhole nosebridge) is also very on-trend, and is quite similar to the Oakley Holbrook and the Electric Knoxville, though the Helm lens profile is a few millimeters taller. That being said, while the construction and the quality seems fine enough, I think the Helm is a tougher sell than some of Spy's other offerings at this price point. The finish on the matte colorways is admittedly a little rough around the edges, and I'm also not crazy about the fit - seems like with the lightweight nylon grilamid construction and the hinge design, the frame would be quite a bit more flexible than it is, but the frame width and earstem angle isn't quite ideal for those with slightly wider heads. But at the end of the day, the Helm looks totally awesome and that was probably the whole point for Spy all along, so I'll just shut up now.

* you can swap out the earstems, but their attachment points aren't any different than the Oakley Frogskin (who does NOT advertise this interchangeability), and I would assume this could increase the likelihood of breakage if not done correctly every time
* $5 from your purchase of the "Keep a Breast" colorway (which comes in a fun, limited-edition "I love boobies" microfiber case) goes to the non-profit's education and awareness programs designed to "inform young people about methods of [breast cancer] prevention, early detection, coping and support."
View More Details on Spy Helm Sunglasses