Gear Review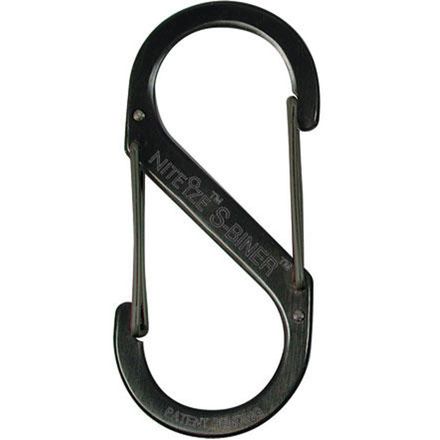 Posted on
the great doomaflicky!!!!
The only thing I can say negatively about this item is that the clips open very easily, SO don't expect this thing to work as a key chain or else you will be like some of the others on here complaining about loosing keys. However, I'm not sure what kind of moron would opt for this as a key chain over let's say...a KEYCHAIN...but I actually think the easy leverage clipping on these are great for not having to fight with it when pulling it out for whatever millions of uses you will find for it. Here's just a few that I have found throughout my year of having one...

hanging food in camp
hanging light in camp (from tree, etc.)
hanging dog in camp, hehe just kidding PITA...although I have used this many times to clip dog's leash to zip line in camp
hanging headlamp in tent
makeshift fishing string (the kind you put your keepers on, not fish with, lol!)
clipping rain suit to pack
clipping solar panel to pack
hanging hydration bladder in tent and various places
hanging bug light/candles in camp
hanging deer scent
the list goes on....

been gearing up for a trip thru the AT and this item caught my attention in Backpacker magazine gear reviews for 08 so I decided to get some. I plan on ordering at least one of each size cuz there are endless capabilities for these things anywhere, but especiially for all your outdoors needs. I have the #2, which is suggested for up to 10 lbs, but I have used it for more than that (not recommended for #2)and haven't noticed it give any at all. Great quality craftmanship and they woon't break your back if you're a gram/ounce counter. Like I say, the clips are not flimsy, but not stiff so if you're in need of a keychain...please, buy a key chain or get one of those heavey duty biners you see at the local auto zone, oreilleys or wal mart automotive dept....use THESE for what they're made for........
View More Details on Nite Ize S-BINER