Gear Review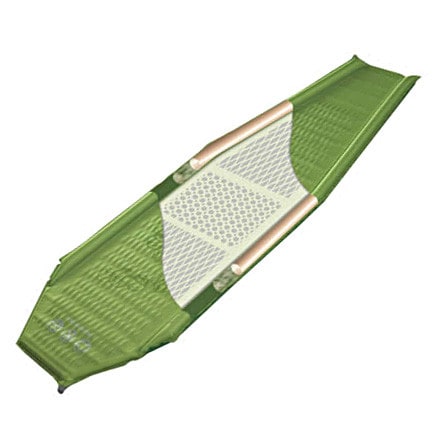 Posted on
tastes great, less filling (actually, less $$ from the wallet!)
I bought this for a recent backpacking trip to avoid taking my over-sized car camping pad. I was originally looking to get the Thermarest Pro Lite because I know a lot of people who love theirs, but I really couldn't justify the price of the prolite. I came across this POE pad and liked the sound of it, and the price!
I have only used it a couple nights but i couldn't be happier. I even fell asleep on it at home by accident the first night i had inflated it before i was going to pack it the next day. The baffles on the side that are suppose to keep the heat in also help to keep you in the middle of the pad (and i usually have issues sliding off the sides of my pads -hence my oversized car camping pad- and even when i was a little 12 year old i would fall off, but i don't fall off the sides of the All Out Lite.
i haven't used it enough to report on durability over time or inflated it enough to speak to it's self inflation but will report back when i have. But so far, i can't see why anyone wouldn't want this pad for backpacking!
View More Details on Pacific Outdoor Equipment All Out Lite Sleeping Pad - Women's