Gear Review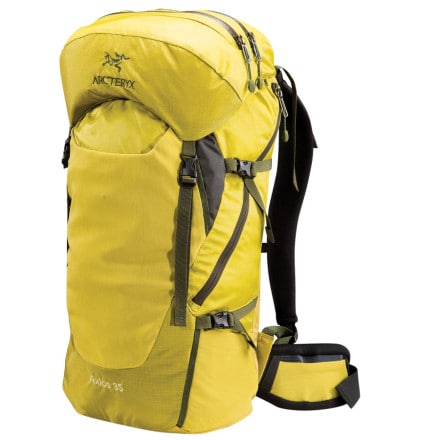 Posted on
shoulder straps too narrowly spaced, fancy padding but uncomfortable
I see this pack works for some people but for me this was one of the most uncomfortable and awkward bags I've ever carried something in. I had about 10 lbs at the most in the bag today and was miserable. A jansport school backpack would of even been better.

I'll just touch on a a few points,

- The straps are too narrowly spaced where they attach to to the bag. No matter what I tried they dug into my neck. I am 5'11, 160, 15 in neck, with an average climbers build. I noticed they dont tapper outwards like a V shape such as other packs. They straps run straight towards the sides of my neck rather then being attached at an angle that tapers out and around.

- The straps each could be a little wider and the overly engineered padding does no good really, they just need to add width to distribute the weight and simplify them . The current ones are abrasive and feel bad against your skin.

- Also, I think the entire pack is too narrow which might be contributing to the design of the shoulder straps.

- The side pockets are near worthless. I dropped two things out of them minutes apart and had to backtrack to find a missing item. You can do water bottles but if you are moving around they will pop out pretty easily.

The only thing I really enjoyed about the bag was the removable top and the color lichen.
View More Details on Arc'teryx Axios Backpack 35 - Men's - 2136-2258cu in