Gear Review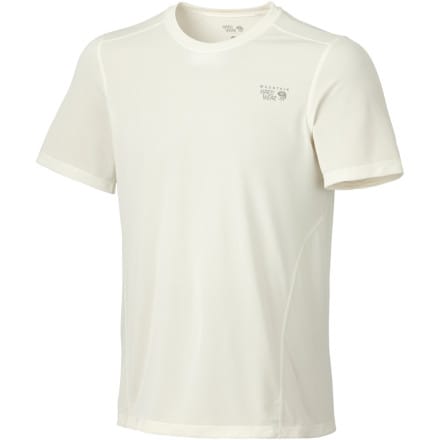 Posted on
road tripping a string of dayhikes
I have been wearing these in the heat this summer and have been impressed with the comfort and drying qualities. Others have mentioned stink factor. All my clothes stink on backpacking trips, even wool, it just happens, it's part of the backpacking funk. If there are streams or lakes to dunk in, then all is cool. And these dry so much faster than wool. On dayhikes I really don't care, I wear deodorant and I shower at the end of the day. I can sink wash my clothes in the motel if I'm road tripping a string of dayhikes.

On the wear factor, I'm OK with that, too. For the cost, they hold up just fine, one of these shirts only costs what I spend on half a tank of gas to get me to the trailhead and back, or the cost of lunch for me and my hiking buddies.

They are super comfy and light, it's worth it in the summer heat, especially on desert hikes. I continue to be impressed with the quality of Mountain Hardwear's stuff.
View More Details on Mountain Hardwear Wicked Lite T-Shirt - Short-Sleeve - Men's